Everyone knows the best way to use a tarp in the summer is by making a slip n' slide, but now that it's cooling off outside, there are many other uses for those tarps. Here are 8 creative ways you can use heavy-duty tarps to help you with chores around the house, garage, and backyard.
1. Windshield Covers
Scraping off the ice from your windshield is a time consuming and uncomfortable part of the winter morning routine. You can save time and cold hands by using a tarp as a frost guard cover for your windshield. Simply lay a tarp down over your car's windshield and you can easily attach it with bungees or hooks, being especially careful not to place anywhere that would scratch your car's paint.
2. Protect Your Plants From A Cold Snap!
You've put a lot of time and effort into maintaining your outdoor plants. If there is a cold snap this winter and the temperatures dip down below what your plants can typically withstand, it's smart to cover them up with a tarp to keep them thriving. For hedges and bushes, you could easily use a custom-fitted cover while for garden beds, using a heavy duty tarp that you can stake down would work best.
3. Protect Your Precious Firewood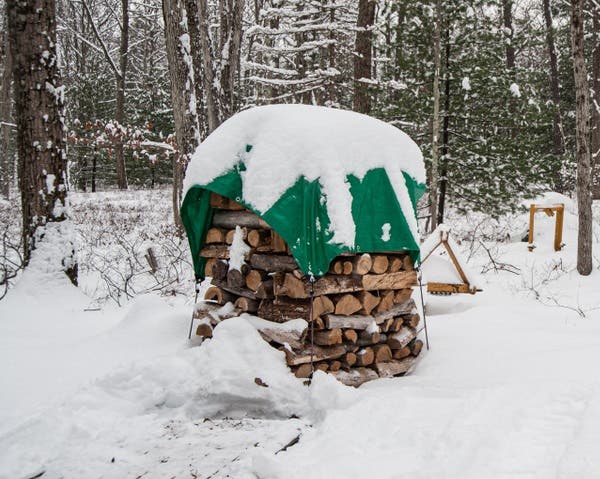 You've worked hard to get your firewood chopped and prepared for winter. Well, the last thing you want is to go to grab some on a cold evening only to find that it's soaked through. Think ahead and use a heavy-duty tarp to block the rain and snow! Placing a tarp both under and on top of firewood is best to prevent water from pooling under the wood.
4. Inside Your Storage Shed
If you are storing items in a shed that isn't fully waterproof, it's smart to use a tarp to cover up big-ticket items that can easily rust such as your lawnmower or your new bicycle. If you realize there is a particular part of your shed that is allowing water in, you could also cover the top with a tarp to buy yourself time and wait until it's warm and dry to properly repair.
5. Protect Your Floors
In the warmer months, most of us do a lot of work on the outside of our homes, but now that it's cooled off, it is a great time to do a little inside maintenance. If you're doing interior work such as painting, drilling, or sanding there is sure to be a mess. It's smart to cover your floors and furniture up with a tarp before beginning any indoor project.
Since there isn't any wind inside, you won't need to worry about it blowing away, but if you're working on tile or hardwood the tarp could slip or catch on your feet. You can easily remedy this by placing heavier objects on the corners while you're working on your project. You can also use tarps as dividers to prevent kids, pets, or guests from getting into spaces that are being worked on – such as areas with drying caulk, freshly stained furniture, or drying paint on the walls. The tarp will keep both them and your project safe!
6. Tarps For Lawn & Garden Care
It's a great idea to do a little last-minute pruning before the winter weather hits. Once those clippings get into the mulch they are a lot more difficult to clean up. You can save yourself a lot of clean up time by wrapping the tarp around the base of your hedges or trees and having it catch the clippings while you prune.
If you're planning to prepare a new garden bed for next spring, the first step is getting rid of the grass in that area. No need to use chemical applications! You can easily achieve this by staking down a tarp in the desired area. It will kill off the grass without all of the heavy lifting and it will be ready for you to turn the soil and start planting in the spring.
7. Road Trip? Travel With Tarps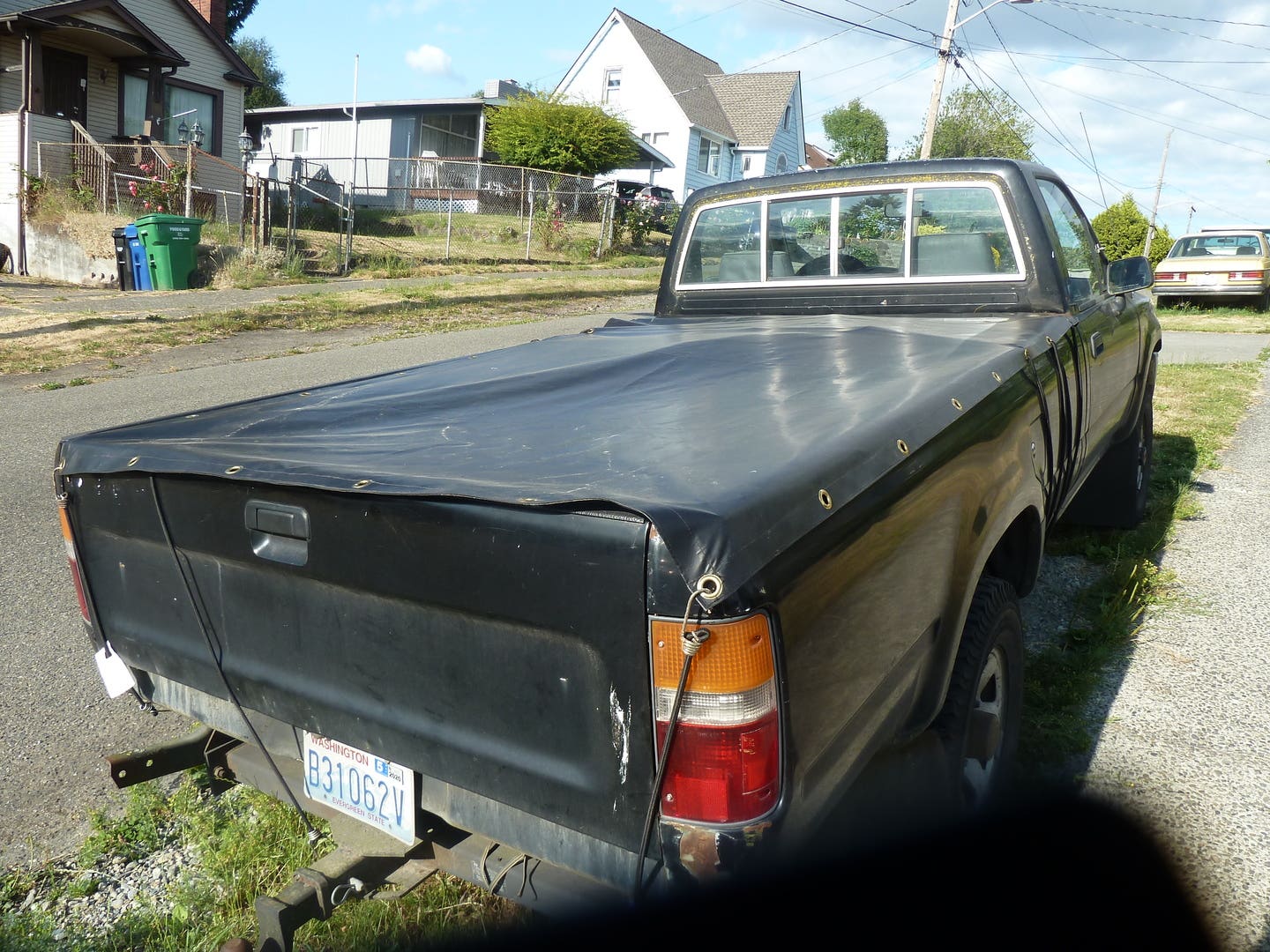 If you're traveling long distances to visit family and friends this holiday season and bringing along children or furry friends, there is guaranteed to be a mess in your car. You can lay down tarps on the floor below car seats to make toy and crumb clean up a cinch. No need to worry about spills! The tarp will catch it.
If you have a bed in the back bed of your vehicle or in the back seat, you can place a tarp under them with a blanket on top for their comfort. This will prevent any accidents from seeping into your cars interior and instead of time-consuming vacuuming you can simply take the tarp out and shake it or hose it off.
8. Keep The Heat In
Even if you're working on indoor projects there is a good chance that you'll be going in and out of your outdoor shed or garage to get tools or use larger equipment. You can easily use custom outdoor vinyl curtains at the entryways of those spaces to keep the heat in, keeping you warm while you work and saving money on your heating bill!