From poofy dresses to opulent wealth; Loveseats have seen it all! So let's go beyond the name and find out why it's been such a constant in every household. Grab a seat and get ready to be amazed!
Just One Please!
Ironically, the loveseat was meant for just one person to sit on. Specifically women who wore heavy & layered dresses during the 17 & 18th century. Imagine wearing dresses that dragged 4 feet across the floor! Now that sounds like a fashion ordeal. Thankfully fashion trends evolved with time and women lessened wearing such bulky gowns. This, in turn, cleared space for a second person to squeeze in & sit.
The extra space allowed lovers the opportunity to sit close, and converse without anyone eavesdropping. This was because, during those times, men & women socializing with each other was considered to be very scandalous. The loveseat made it possible for courting couples to talk privately. Dodging gossip-mongers, all while not compromising their decency or any social norms. This is how the term, "Loveseat", got coined.
Exclusively for The Elite
Loveseats were considered as a statement of elitism & opulent wealth; one could only find them in the homes of the middle & upper-class section of society. But as time progressed, the trend of Loveseats trickled down into the working-class homes. Suddenly it became a permanent fixture in most households. A couch or sofa that could seat more than one person was a money-saving must have. Not only was it a space saver, but was stylish & comfy as well.
Gothic to Boudoir
Originally made of wood without any upholstery, materials used to construct loveseats have evolved a lot. Starting with motifs from China & England to Gothic themes with intricate carvings, to tough metals & dull fabrics.
Boudoir Loveseats were all the rage during the '40s. It was different from the existing style because of the soft skirt hiding the legs & back – Adding a romantic flair to these old seating options. You can still find such pieces in many homes, as they exude the sense of elegance & timelessness.
Perfect for every corner!
The styling is so diverse that one can get pretty creative with the aesthetics. You can opt for a loveseat with plush velvet tufted upholstery & elegantly carved wooden legs or bright colored microfiber cloth with no visible legs. For the outdoors, a chunky exposed wood framed or a steel framed resin wicker loveseat would be excellent choices too. Preferred materials for outdoor loveseats vary from aluminum/steel, ratan, wicker, to teak, cypress, white oak etc. Go ahead & pair with any kind of couch/sofa, the range of versatility for loveseats is endless!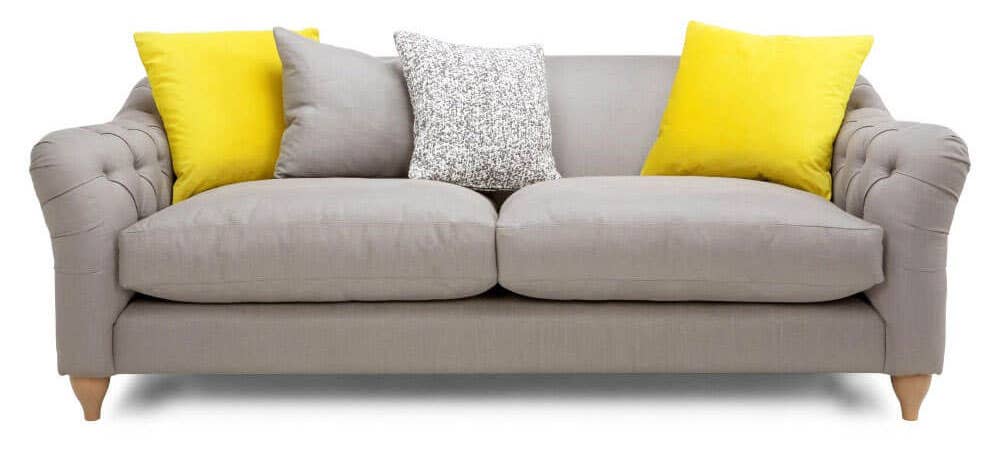 Use them indoors & outdoors alike! Place it in your waiting rooms at the office, living rooms to lounge in, or even in a game room where gamers can play in ease. Looking to enhance the look of your outdoors? – Loveseats to the rescue! Place them in your patio or backyard, creating trendy seating options for outdoor gatherings.
Pick a focal point to arrange your couches/sofas and loveseats around. For a better aesthetic appeal, arrange your seating options in an "L" shape or create a box shape by facing your seats towards each other. This will make your outdoor space look organized, with a more intimate vibe for people to chill around. Entertain your guests with a fabulous backyard party all while loving your loveseats! Keep it in top-notch condition for an impromptu event or gathering. Just make sure your loveseats are tucked away with premium quality protective covers, and they'll be party ready.