Do you often leave your car in an open parking lot? That means you are leaving your car exposed to the sun's relentless rays which can damage it over time. Whether you're at work, running errands, or enjoying a day out, it's crucial to protect your car from the sun's harmful effects.
To start with, let's say you are leaving your car in the sun without any kind of shade or car cover. This might harm the paint and wax coating. Prolonged exposure to UV rays can cause unsightly color distortions that show up on the surface of the car, impacting its overall looks. 
1. Why Shield Your Car, Especially When Parked in Open Areas?
Shielding your car from the sun's rays when parking it outside has many benefits. Some of these benefits include:
Maintaining the spotless appearance of your car's paint for a long time. 
Extending the life of the dashboard, upholstery, and other interior components of your car. 
Reducing the possibility of tire damage to your vehicle due to excessive heat. 
Ensuring a cool and cozy home atmosphere during the hot summer months. 
Here are a few hot tips for you to keep your car cool and protected even amid open parking scenarios.
2. Look for Shade or Overhang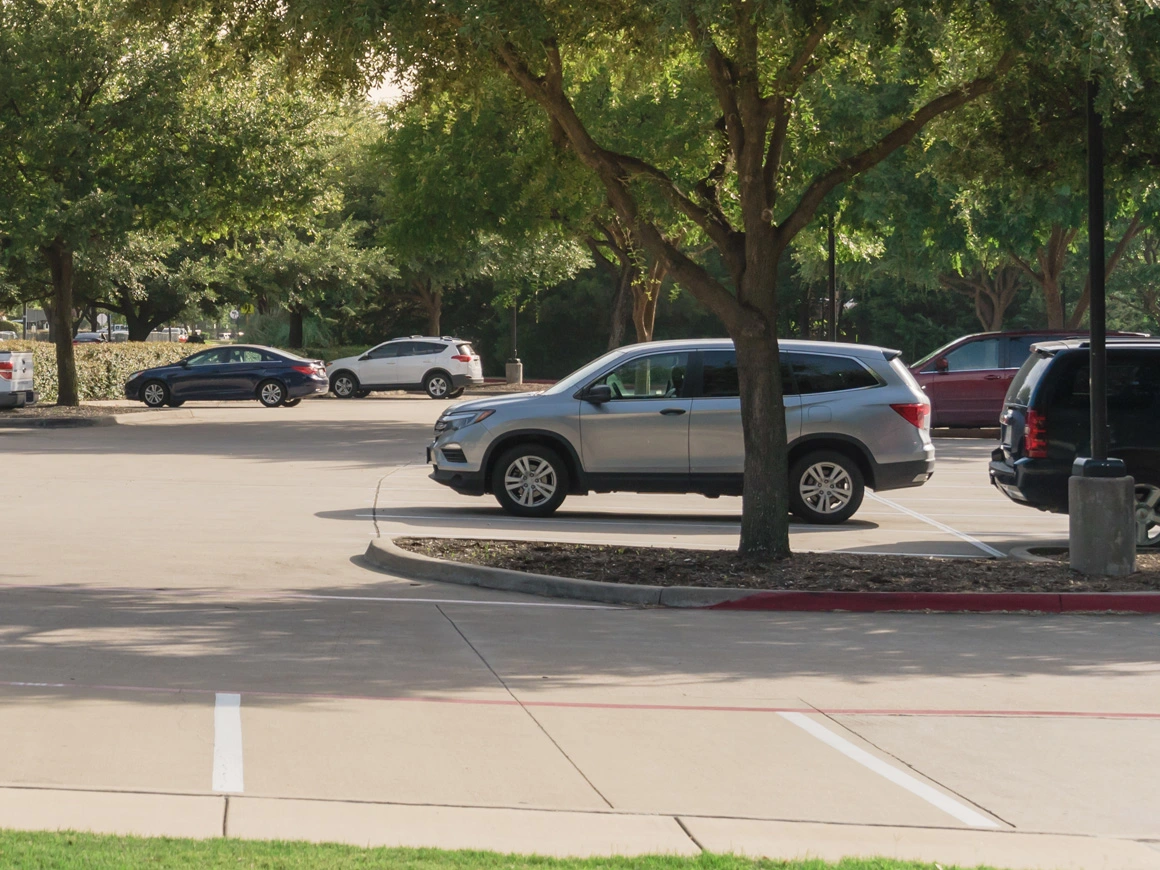 Parking your car in the shade is the best approach to protect it from sun damage. When your car isn't directly exposed to UV rays, the heat produced isn't enough to cause major damage.  
There are numerous places where you can find shade or overhang. Some common options are beneath the trees, parking lots (it will be great if you find parking lot/garage with less exposure to sun or park in the direction where sun stays the minimum), adjacent to big buildings/structures. If you frequently park in open locations, make it a practice to look for the closest shade before leaving your vehicle.
3. Sunproof Your Ride with UV-Resistant Spray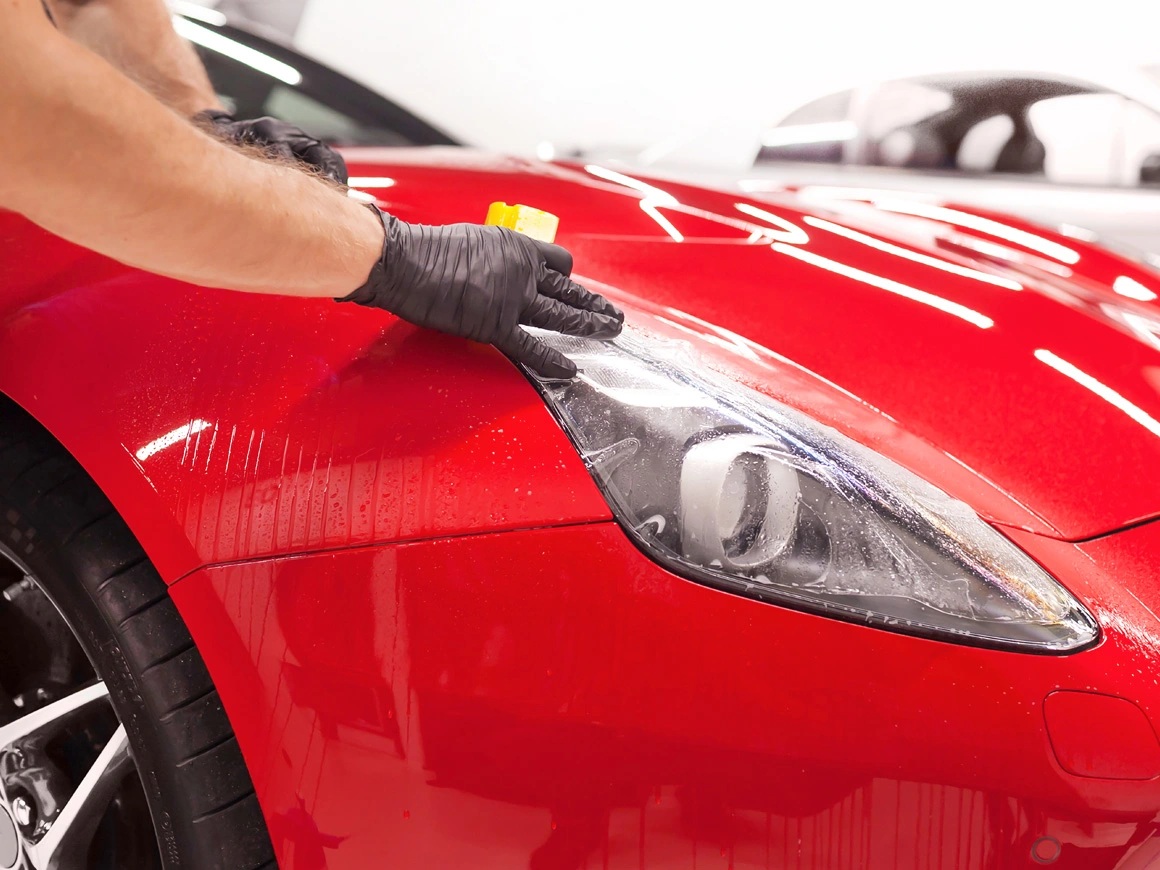 Using a UV-resistant protection spray is one way to prevent the sun's heat and harmful UV rays from penetrating your car. This spray creates a screen between the paint on your automobile and the sun. Make sure the spray you use is made exclusively for cars to prevent damaging the paint or other parts of your car.
4. Invest in Protective Outdoor Car Covers
Using a custom car cover to protect from the sun is an alternate way to keep your car shielded from the scorching sun. This protective layer is often made of cloth or a material resembling a tarp. It functions as a barrier against the heat and UV radiation of the sun.  
There are many different outdoor car cover designs, each one customized for a particular car model. For example, if you own a hatchback then you can easily input your hatchback's details such as model, make, year, manufacturer to get a custom car cover. Similarly, you can have custom covers for sedan car covers and other models that guarantee a perfect fit. 
Stow your vehicle cover in a cool, dry place when not in use. This precaution prevents it from being adversely affected by the sun's heat, preserving its effectiveness. 
5. Tint it Up!
Tinting or covering your car's windows is yet another smart approach to protect it from the sun's heat. You can use window films to tint the windows. It is a dark covering placed on the windows to reduce the ingress of heat and UV radiation into the vehicle.
6. Sheath Your Upholstery
Incase if you find yourself sans window tints or a outdoor car cover, you can certainly improvise on whatever is available at that moment. In such situations, you can use cloth or any available material to shield exposed upholstery. This makeshift cover prevents direct contact between your car's upholstery and the sun's heat and UV rays, effectively safeguarding it from potential damage. 
7. Ditch the Delicate Mats & Covers
Most of the cars come with tender seat covers and mats. For instance, if you bought a new hatchback car, you must have received hatchback car covers and mats along with the car. These materials are delicate in nature. Therefore, they become more vulnerable and can succumb to UV and heat damage over a few years. 
The best course of action is to replace your car's mats and seat covers with high-quality car covers to increase their lifespan. Although the price of these durable mats and seat covers may entail a higher cost, their prolonged lifespan and superior protective capabilities make them a worthy investment for safeguarding your vehicle.
8. Give a Gleaming Touch to Your Car with Wax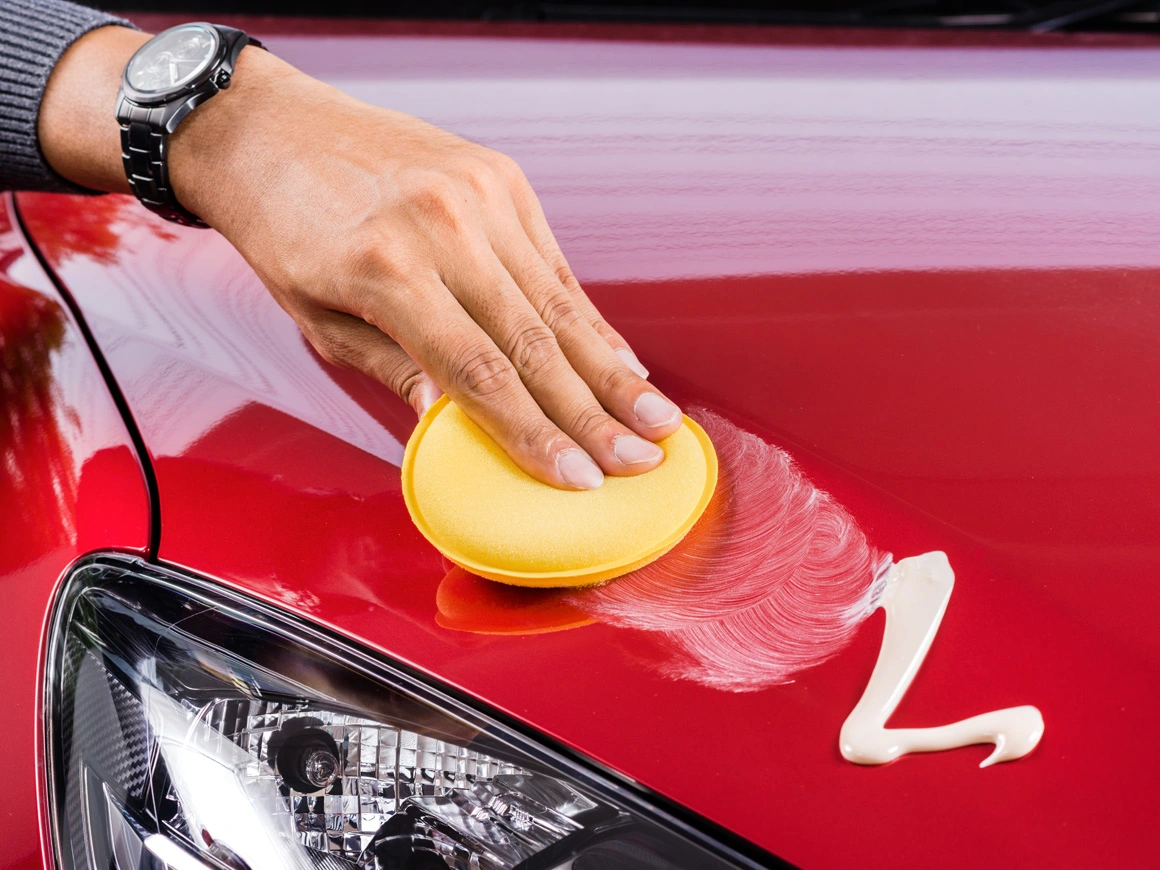 Car waxing goes beyond aesthetics; it protects the paint of your car from the sun's heat and UV radiation. 
Make sure the wax product you choose has UV protection, so your car gets the required protection. By following this process, you can preserve your vehicle's paint for a long time.
9. Preserve Your Car's Shine with Paint Protective Film
Car paint protection films serve as a specialized shield, guarding your vehicle's paint from the sun's intense heat and UV rays. These films are affixed to your car's exterior. They are typically composed of a transparent plastic material.
While paint protection films come at a notable cost. They undoubtedly prove to be a wise investment, especially if you want to keep the paint on your car looking great for a long time.
10. Wrap Your Car's Interior with Covers
The dashboard and seats of your car are also vulnerable to solar damage. To protect your car's interior from the sun, you need to get a dashboard and seat cover.
There are numerous dashboard and seat covers on the market with different functions. Prioritize selecting covers crafted from premium materials that are durability and enduring.
11. Low E-Glass Window/Magnetic Car Windshield Cover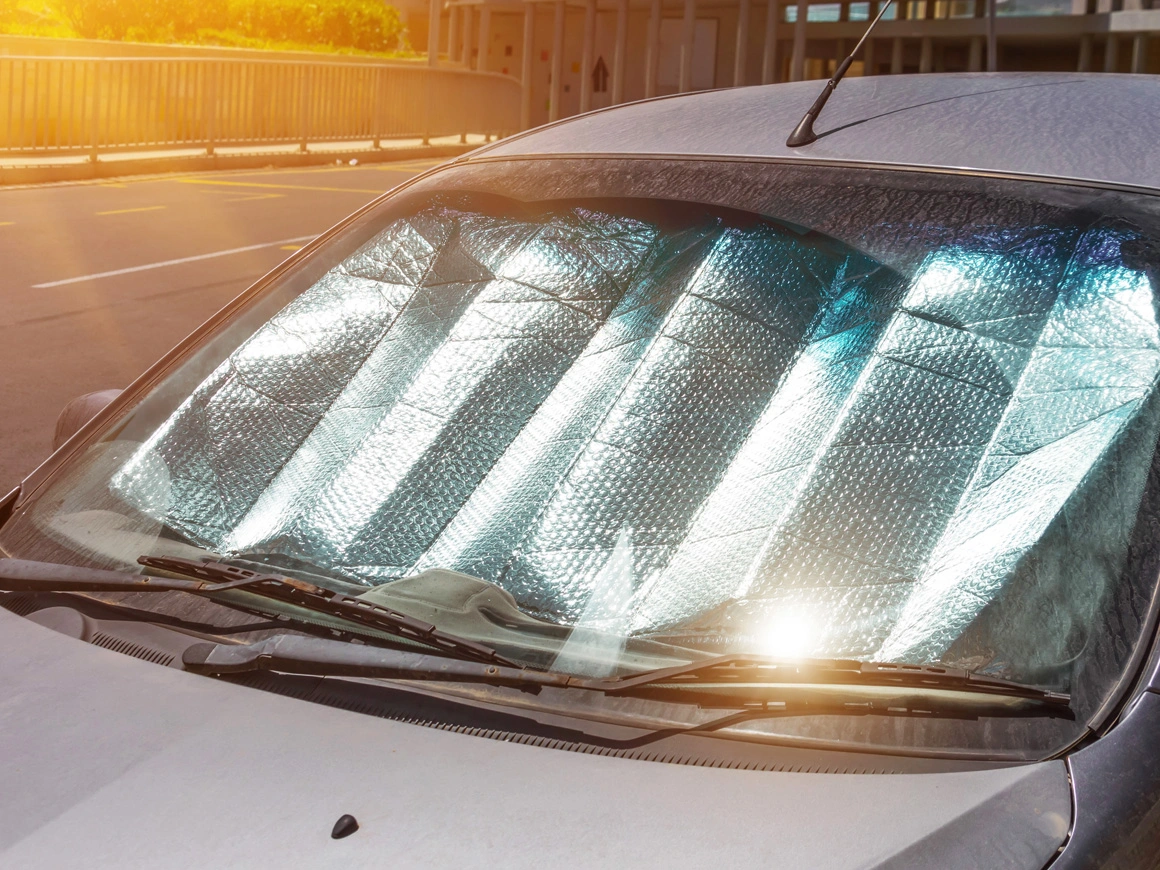 Low E-glass is a specially treated glass variant. This magnetic car windshield cover acts as a reflective barrier against the sun's heat and UV rays. Commonly used in windows and windshields, it's an ultimate option to maintain a cool and sun-protected car interior. 
Conclusion
Opting for shaded spots or parking beneath overhangs, installing UV-resistant window films, and acquiring a car cover are among the available choices. Additionally, using tint or even temporarily covering windows with newspapers serves as a sun-blocking method to keep your vehicle cool.
When lacking a garage or designated parking, the decision on the most suitable approach hinges on various factors such as such as your car model, the brightness of the sun where you live, and the prevalent weather patterns.